**Due to COVID it may take a little longer to receive your order.**
"I use to speed through the Bible. I didn't understand it and I wanted to just get through it to say I read it."

"I use to speed through the Bible. I didn't understand it and I wanted to just get through it to say I read it."

No matter where you are on your faith journey, The Bible Study™ can help you to better understand the Word and grow closer to God. See for yourself why over 50,000 people are using it to put their faith first.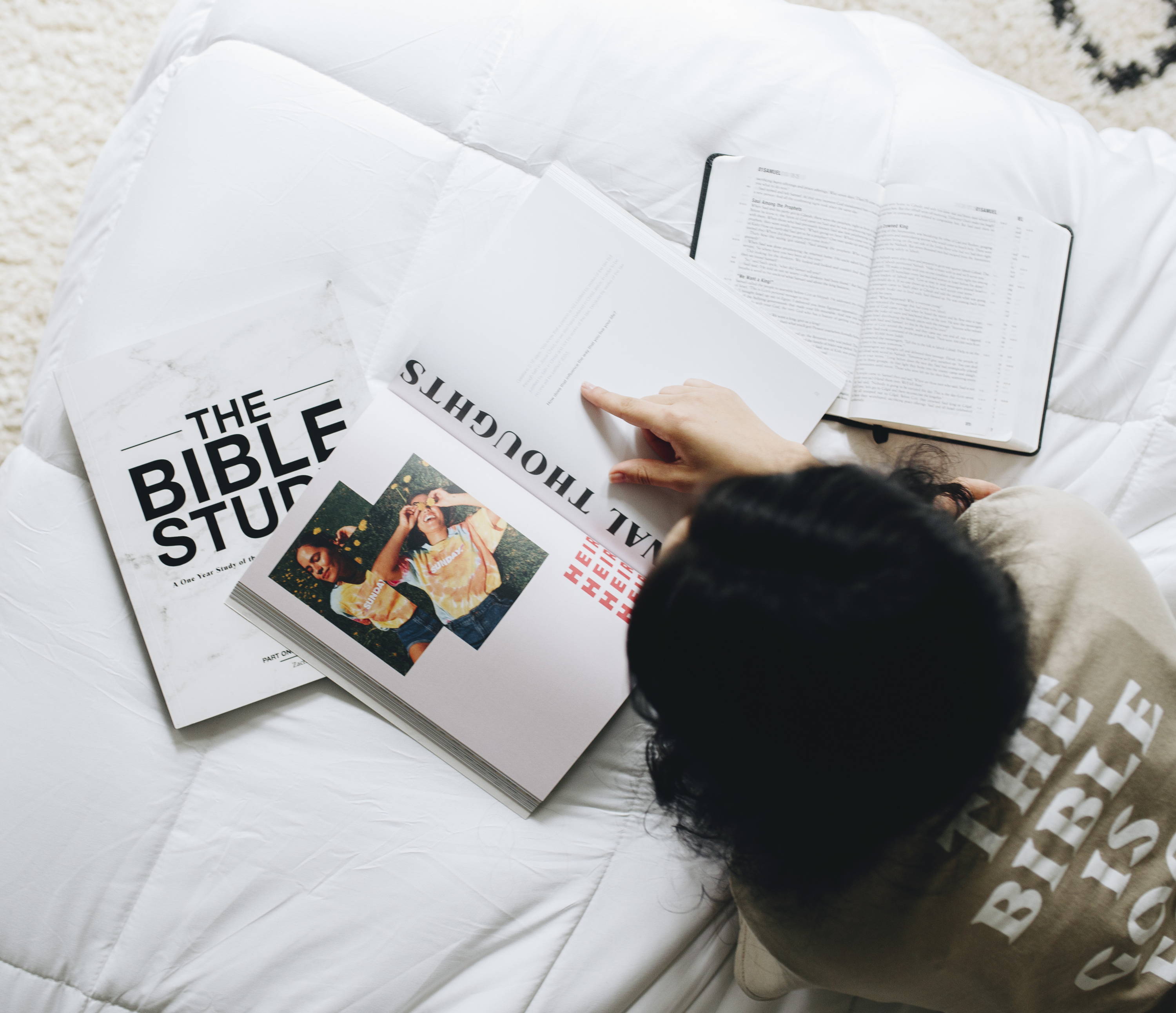 Studying the Bible can be overwhelming.
You may be wondering...
"Where do I begin?"
"How do I stick to diving into Scripture daily?
"How do I apply what I'm studying in the day-to-day?"
"Is there a more enjoyable and engaging way to study the Bible?... I want to keep growing my faith, but I feel stuck!"
I hear you. I've been you.
This Is Why I Created The Bible Study.
In fact, my whole reason for creating The Bible Study was to help you…
✔️ Know exactly where to start
✔️ Dive into God's Word, daily
✔️ Create consistency and momentum
✔️ Soak into God's guidance for you each day, knowing exactly how to apply it to your life
The Bible Study makes it easy for you.
So that you can stop procrastinating, second guessing, stressing, or doubting your journey of growing closer to God.
A 1 year journey to guide you, each step of the way, as you commit to growing closer to God (and yourself).
You will be amazed at what you discover about yourself in the process.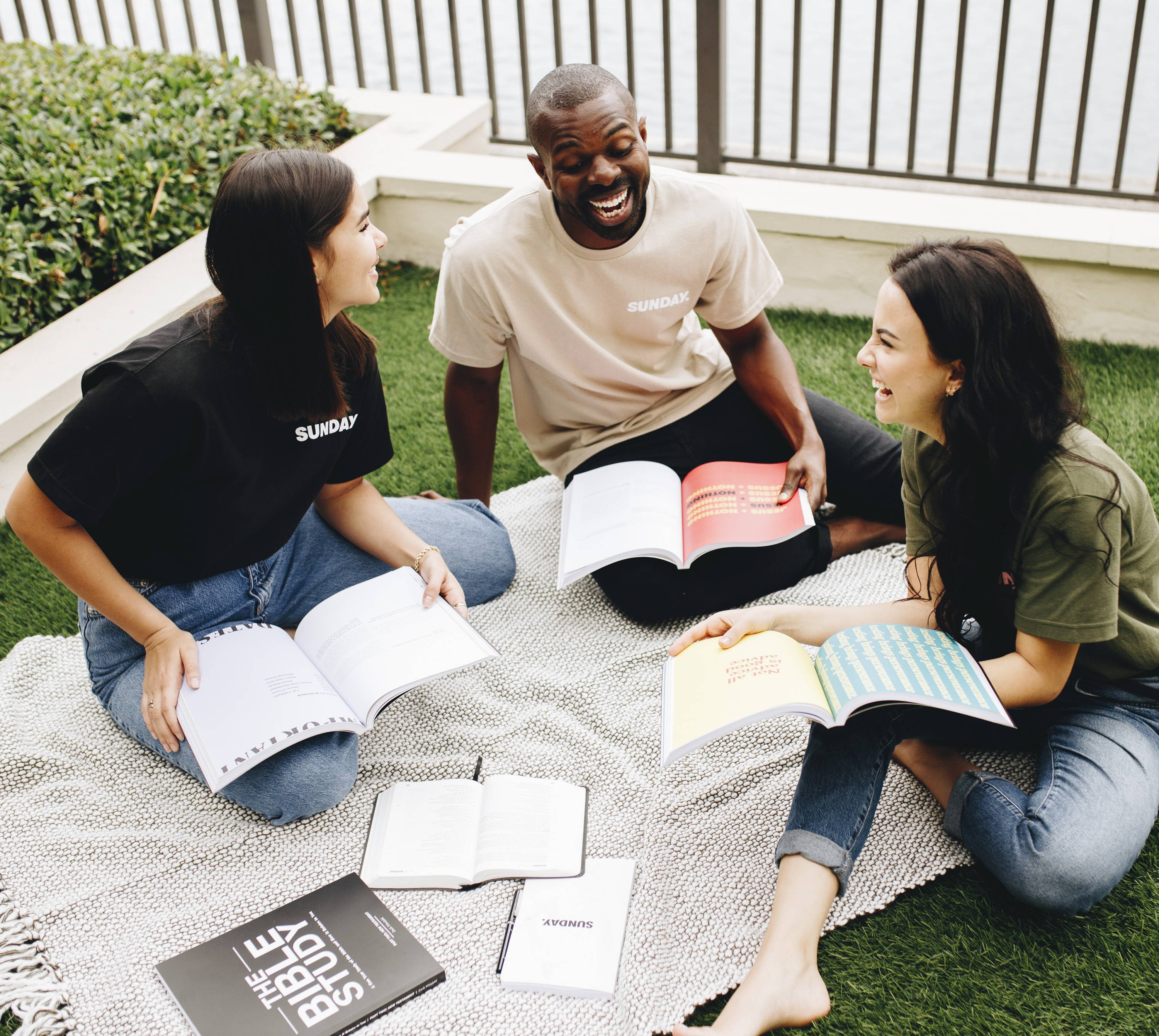 What's Included In Both Books Of The Bible Study?

Two separate books, covering both the Old and New Testament, to bring you closer to His Word and what it means to you.
With in-depth questions that help you strengthen your relationship with God, yourself, and others.

Colorful & Engaging Pages
To draw you in, and create excitement for studying the Bible and connecting with God.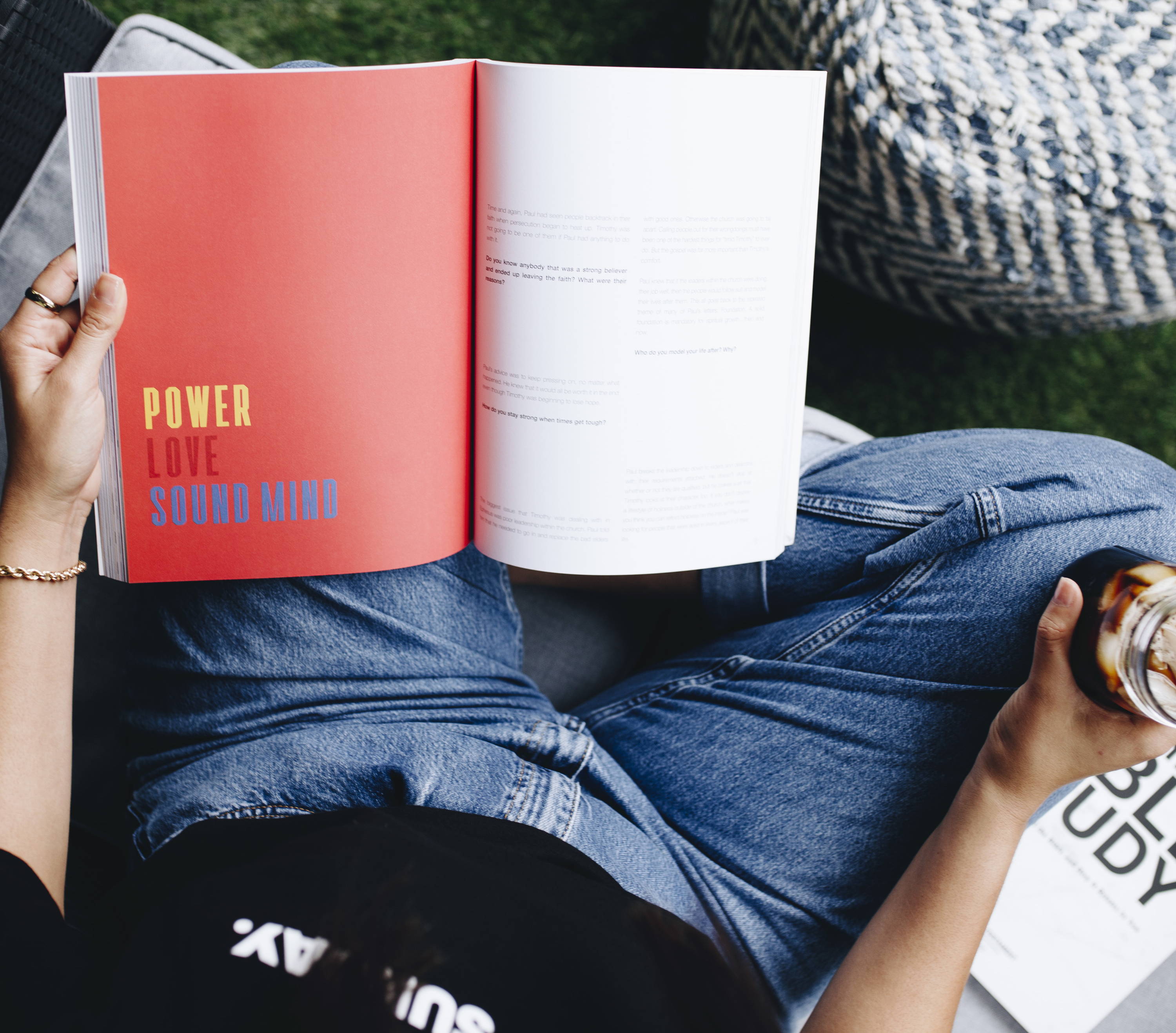 Ditch the overwhelm. Start Diving into the Word with ease.
I know you want to grow your faith (otherwise you wouldn't be here - let's be honest!).
One of the biggest things in the way of growing closer to God is better understanding the Bible.
The good news is that it doesn't have to be a roadblock.
Studying the Bible can be simple - with a clear roadmap to follow.
In fact, The Bible Study requires only a few hours a week - saving you countless hours, headaches, and questions on the way to growing closer to God.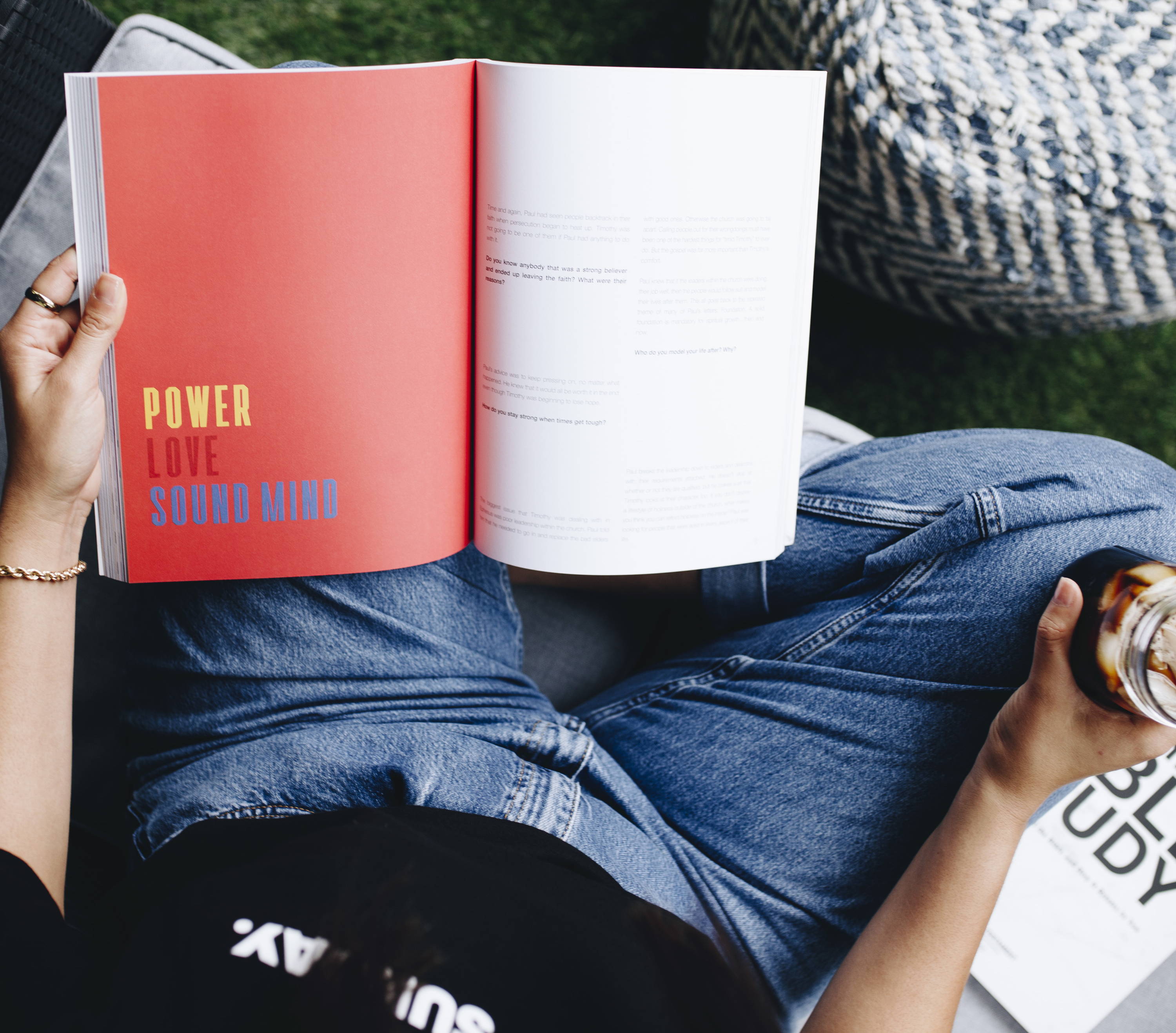 Wherever you are on your faith journey, The Bible Study can help.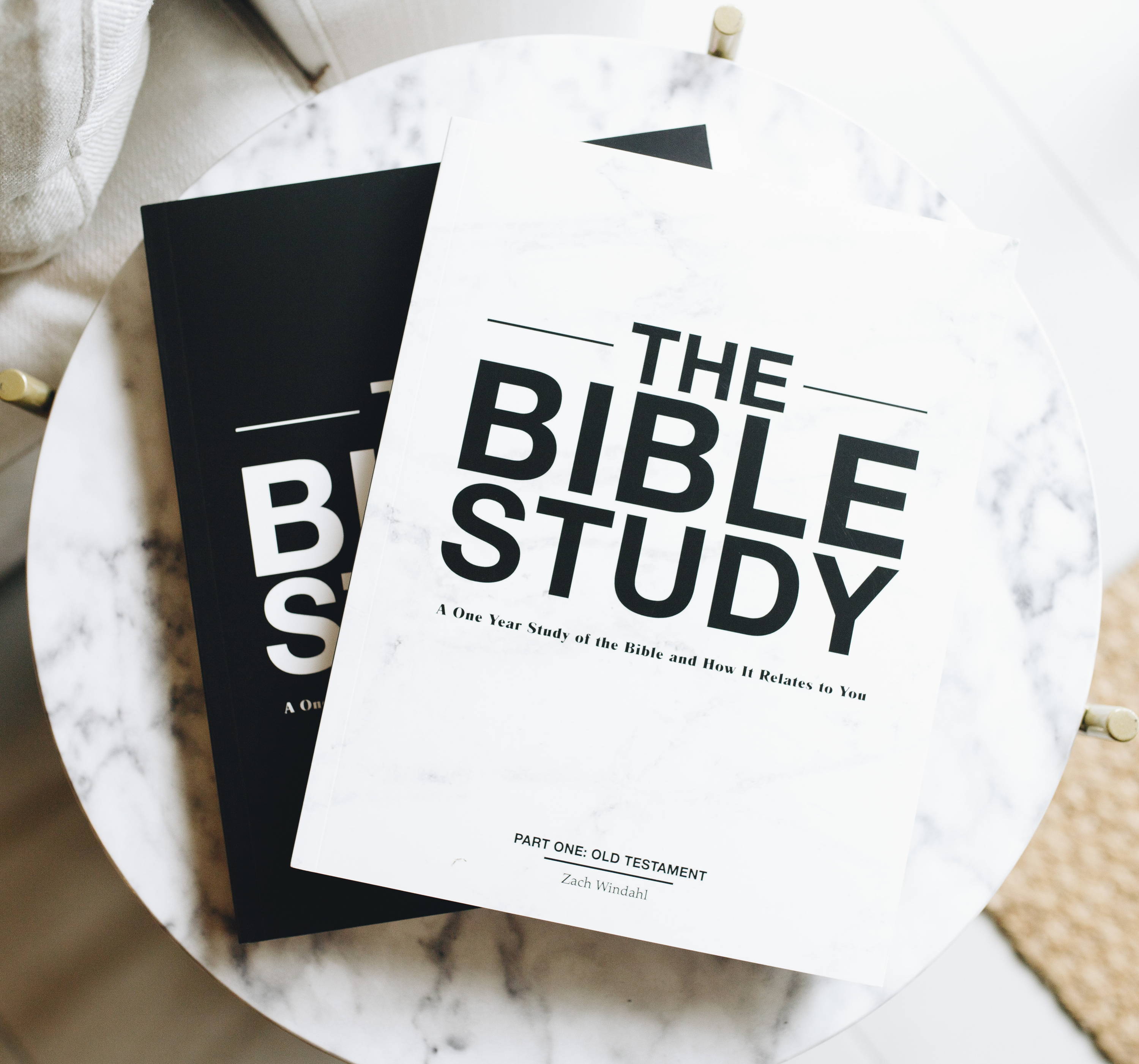 I remember being lost and doubting my faith, getting to the point where I wasn't sure about God at all. Even though this was one of the most difficult times of my life, I asked God to prove that He was real...
I know, I know, it seems like a crazy ask. But I was not in the place to do anything else.
This journey led me to study the Bible intensely for 9 months, many days being enamored in the Word for 12 hours a day.
Through my time studying, I came into a real, honest, relationship with Jesus and began to understand how He views me and what it means to love others as well.
I want the same thing for you.
"I LOVE these books! I have been forced to think about the books of the Bible in ways I never have before! The questions are challenging and really cause you to dig deeper for a better understanding. I'm so intrigued by the answers I am able to come up with that I literally can't wait until my next bible study session! Thanks Zach, you're awesome!"
★ ★ ★ ★ ★
Kyndra
"I've just started the study and already I have gotten this hunger for the Word and I cannot get enough of this study. I needed something like a guideline to study the Word and this is exactly that. You will not be sorry."

★ ★ ★ ★ ★
Melissa
"I have really enjoyed going through the old testament book with a handful of students. They have stayed engaged and love the use of pictures to help connect. The questions are easier to relate to but challenge you to think about the scriptures."
★ ★ ★ ★ ★
Travis

Designed to Not Overwhelm
Each week you'll study 1-3 books of the Bible, depending on their size. You are guided through each book to ensure you never feel overwhelmed.

At the beginning of each week you'll get your weekly rundown so you can make sure you're on track and to make it easy to follow.

Fits In Your Busy Schedule
Some weeks can be crazy, The Bible Study was made for crazy schedules. During the week you'll read the books at your own pace and answer questions to help you understand the Scripture better.
Written by
an anonymous user
on
Customer Reviews
based on reviews
There are no customer reviews yet.
Thank you for submitting your review. Once it is approved, your review will show up in the list of reviews.
Submitting your review failed. Please try again.
Frequently Asked Questions
Why is The Bible Study two books?
One book is the Old Testament and the other book is the New Testament.
What version of the Bible does The Bible Study use?
You can use any translation you'd like alongside the study - we reference ESV, NASB, NIV, NLT, and the Message throughout.
How long till I receive my order?
It can take 2-4 days to ship out from our warehouse, we don't ship on weekends or holidays. USPS can take up to a day to scan the package after a label is made. In total, it can take 6-10 days to receive.
Shipping is $8.50 for both The Bible Study and The Bible Study x2!
What is the difference between the The Bible Study and the Youth Edition Bible Study?
The main difference is that the Bible Study is a 12 month study and the Youth Edition is a 90 day study. All overall content is the same and both include in-depth questions, colorful and engaging pages!
Is there a digital version available of The Bible Study?
Yes! We have a digital version available for purchase for those who prefer to follow along digitally. You'll receive a zip file with both PDF books. All content is exactly the same as the physical copy.