What does it mean to receive eternal life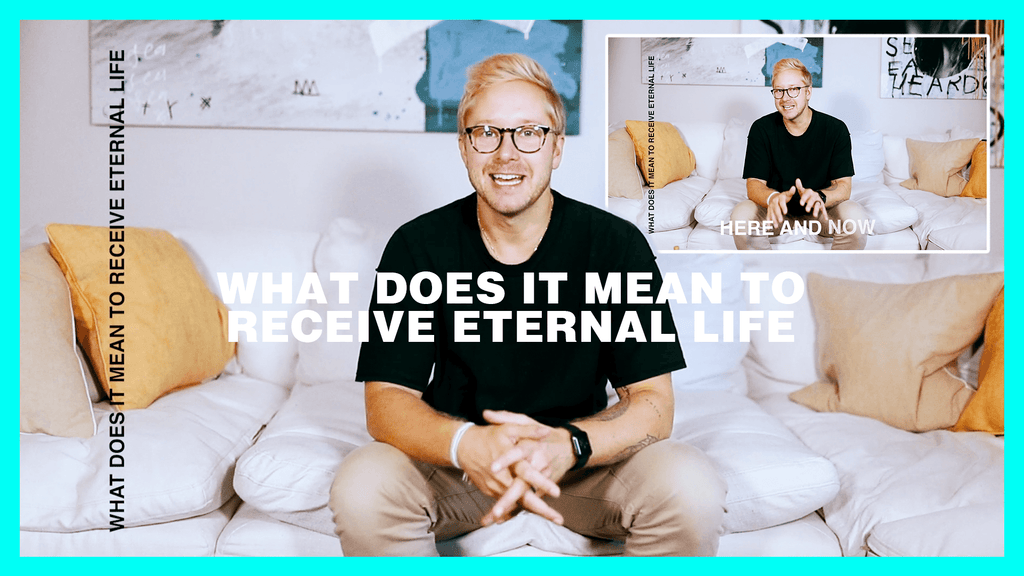 WHAT DOES IT MEAN TO RECEIVE ETERNAL LIFE?
So what does it mean to receive eternal life?
Welcome to Sunday Bible Study Basics where we provide weekly Bible study tips to help you dive deeper in your faith.
I don't know if you're like me, but when I hear the phrase eternal life I always thought of heaven and hell, and where you go after you die. Like it's either to paradise in the clouds with gold streets and everything is perfect, or to hell where there's a lot of fire and screaming and suffering for eternity. Like forever.
Which I do believe that we either go to heaven or hell, but when you get to the phrase "receiving eternal life" that's a little bit different.
There are many verses throughout the Bible that talk about eternal life. 1 John 5:13 says, "I've written this letter to you who believe in the name of the Son of God so that you will be assured and know without a doubt that you have eternal life."
John is saying that by having a relationship with God you will experience eternal life. Without a doubt. But he says that it's here and now. It's a heaven on earth statement, not focused on the future when you die. It's now.
Yes, we have something to look forward to in the future.
Yes, restoration is coming to the world, which we read about in Revelation with the New Heaven and New Earth. But THIS eternal life begins now. Most of the New Testament is actually about HOW to live out eternal life. Not about how to receive it. How to live it.
So, how do you receive eternal life and begin living it out?
John 17:3 says, "Eternal life means to know and experience you as the only true God, and to know and experience Jesus Christ, as the Son whom you have sent."
To know and experience God.
To know and experience Jesus.
And in order to do that you need to first and foremost above anything else, spend time with Jesus. In the Word. In prayer. In silence. Build a relationship. And work on bringing heaven to earth in the now instead of waiting until you die.
In heaven there is wholeness, restoration, love, joy, peace. We should be bringing those things into every relationship, every interaction, every moment of our day.
Yes, we will spend eternity somewhere else once we die, but eternal life begins the moment you accept Jesus into your heart. We have a role on earth. How are you going to live it out?
Know someone who is looking to dive deeper in their faith?
Invite a friend to receive Zach Windahl's weekly emails using the form below.