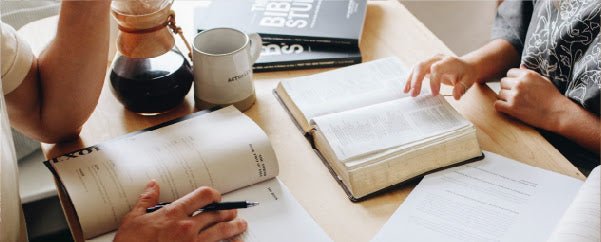 Each of us desires it yet so many of us struggle to know what
the voice of God
'sounds' like. Is it an audible voice? Is it a gut feeling? Is it a whisper? Well, the answer to those questions could be any and all of those things. Maybe this is something that you've found yourself struggling with before, perhaps you have decisions that await you and you're doing your best just to make the right decision. Maybe you're trying to discern where to go to college, which job to take or who you should date.  Like so many of us, maybe you just desire to hear
the voice of God
in your day-to-day life. 
John 10:27 says, "My sheep listen to my voice; I know them, and they follow me.
In many ways, this verse suggests that as followers of Jesus, in order to follow Him, we first have to know his voice. Maybe the conclusion that we can draw from all this is that we actually
do
know
the voice of God
more than we realize but we don't always attribute it to being
the voice of God
. The worries of life, the challenges we face, and the busyness we all seem to find ourselves in the middle of often cloud the things that really matter.  
If you've been tempted to think that God doesn't speak or that He's some distant being that is hard to find, we want to be the first to say that we understand how you feel. 
🔊

His goal is never to make hearing Him hard for you, as a matter of fact, He wants a relationship with us that goes far beyond the level of an acquaintance, God desires intimacy.
We were created to have intimacy with God. Through spending time in the Word, worship, and prayer, we grow in this intimacy, which is one of the main reasons
The Brand Sunday
exists!  
Part of hearing
 

the voice of God
means that we need to let Him speak to us, yes, that means that we're going to have to take moments where we just sit in His presence and listen!
There are two Greek words for the 'Word' –
Logos - This is the inspired Word of God and also a name for Jesus who is the living Word.

Rhema - This is the whisper of the Holy Spirit. This is how scripture helps us relate to the here and now. This could be a still small whisper, a gut feeling, or a thought that rushes in.
These are just a few ways that we hear
the voice of God,
through His Word, and through the little 'nudges' in our day-to-day lives, but it's often the 'nudges' that we don't always think of as God's voice! 
🔊

Hearing the voice of God may not be as complicated as we sometimes make it and we would suggest that God is speaking more than we have often given Him credit.
So much of this comes down to us, are we making time for God to speak and move in our lives in a way that reflects the desire we have for Him too? Be intentional about growing in your intimacy with Him by getting in the Word.  If you don't know where to begin, we have reading plans available to you right here, on the left side, on the Community platform. 

In Jeremiah 33:3, it says, "Call to me and I will answer you and tell you great and unsearchable things you do not know."
Remember, God is still speaking to you today, whether you're at work, school, or home. That gut feeling that you have, well, that may just be the Lord speaking to you and guiding you today!
📣
In what ways can you be more intentional about hearing the voice of God today?
_______
So many people want to grow in their faith but feel overwhelmed by the Bible. At Sunday, we create resources to make it easier for you to understand the Bible and to grow in your relationship with God.
Photo by Oladimeji Ajegbile: https://www.pexels.com/photo/a-man-reading-indoor-2325729/
Continue reading